OEM Products...



SMP Tech, Inc. is a diversified product development and preproduction company with specialized expertise in providing top quality prototypes on an original equipment manufacturer (OEM) basis. SMP provides the total engineering and manufacturing support for OEM products, including the initial design, documentation and ramp to readiness for production.
One of the most profound and profitable trends of modern business today is outsourcing labor intensive tasks involved in the development and manufacturing of products. SMP fills a special need for companies that need to introduce a new product quickly without tying up valuable in-house resources. SMP Tech, Inc. will design and build your product including all prototyping and purchasing of all components and fabricated parts.
We design and build analytical instruments, medical devices, computer peripherals and electromechanical products. SMP is strategically located in Santa Clara Valley.



Company Services:

Capable of working on either a turnkey, engineering or materials consignment basis, SMP Tech, Inc. offers responsive, flexible, and consistent quality service in the following areas:



Engineering:
Electrical/mechanical/software, manufacturing process, testing equipment design and build, mechanization and automation, prototype engineering and industrial design.
Business:
Project/program management, materials management, cost management, business controls and inventory control.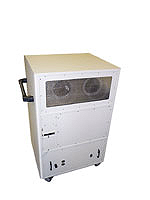 Technical Support:
Manufacturing process, test equipment design/build, tool design, assemblers and laboratory technicians.
SMP Tech, Inc.'s engineering and manufacturing coupled with our Technical Alliance Bridge (TAB) provide an aggregation of technical strengths, which provide integrated design and manufacturing solutions through a single customer interface. Together, SMP and TAB offer customers the highest caliber design and engineering talent available for new product introductions. Our customers benefit by utilizing the core strengths of each TAB member to solve the most complex of embedded design problems. The SMP processes provide accelerated time-to-market and provide our customers with a volume-manufacturing capability at an exceptionally low total cost.
SMP is a company committed to quality and is dedicated to creating new and innovative products and machinery for industry, as well as providing a wide range of support for your existing equipment production.
The solutions of problems presented by our clients are challenges we address on a daily basis. SMP is positioned to respond and perform quickly to a wide array of customer opportunities. We continue to streamline our operations and educate our employees with determined motivation.
SMP Tech, Inc. engineers and builds test fixtures, as well as entire automation systems. We meet our clients' machinery needs, including initial system definition and cost justification. Our engineers understand the economics of production and have completed many successful projects by focusing on the need to automate the unique manufacturing process of a company.
Reduced Time to Market:
Advances your equipment introduction date to acquire a greater market share for higher profitability.
Low Cost :
Include more product features at a lower cost without extending your target introduction date.
See All of Your Costs:
Full disclosure with no hidden costs.
Low Risk:
Our efficiency and expertise will drastically cut your financial risks.
No New Facilities:
There is no need to invest in underutilized facilities.
Years of Experience:
You get the added experience of a development team that brings more new products to market each year than most design teams do in a decade.
No wheel Spinning:
We provide a team that is assembled for your specific task and the usual "bottle necks" and "wheel spinning" are minimized.
The next time your business requires precision electromechanical preproduction manufacturing or engineering support, make SMP your full service OEM contract manufacturer choice. Back to Top
For Additional Information Contact SMP Tech, Inc. at:
TRoberts@smptech.com
Phone: 408.776.7776 www.smptech.com