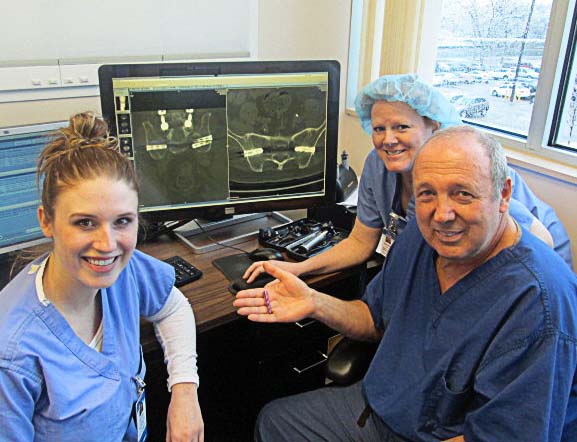 Medical Designs, LLC.
SMP's client Medical Designs, LLC received clearance from the Food and Drug Administration (FDA) and announces their national marketing launch of the FDA-approved SAMBA™ Screw System. The SAMBA™ Screw System is for the minimally invasive treatment of SI-Joint dysfunction.

The SAMBA™ Screw and associated surgical instruments were developed for Medical Designs, LLC by SMP Tech, Inc. under the direction of Dr. Wilson Asfora.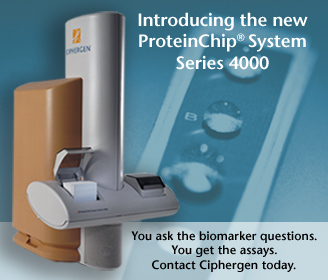 Ciphergen Biosystems:
Ciphergen Biosystems - Fremont, California introduced their new ProteinChip System Series 4000 for the rapid translation of SELDI biomarker discoveries into assays. This new unit enables biomarker discovery, purification, identification, and quantitative assays through Ciphergen's proprietary technology. The Series 4000 represents a new generation of affordable bench top systems never available to biologists that does not sacrifice sensitivity or quantitative capabilities. SMP Tech, Inc. assisted in the enclosure design and development to produce a cost effective housing that met both the rigorous internal specifications set by Ciphergen Biosystems and the stringent requirements of their clients. Detailed Finite Element Analyses were performed by SMP Tech, Inc. to ensure that isolation required for sensitive instrumentation was maintained while mechanisms and pumps were operating.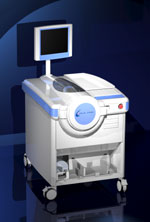 Life Measurement, Inc.
Life Measurement, Inc. launched the PEA POD® Infant Body Composition System at the Pediatric Academic Societies' (PAS) Annual Meeting held in San Francisco, California May 1 through May 4, 2004.
The PEA POD provides vital information for optimal infant growth and nutrition for infants. The system uses air displacement plethysmography to assess body composition in infants. The accurate assessment of infant body fat and fat free mass provides important data to assist in addressing several infant situations, including optimizing individual nutritional and pharmacological requirements. SMP Tech, Inc. was responsible for the industrial design and packaging of the PEA POD system. The enclosure system is composed of a combination of sheet metal and pressure formed parts.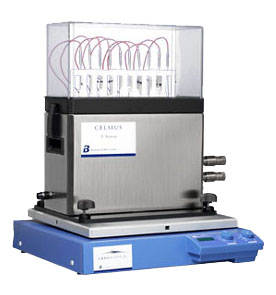 Sartorius Stedim Biotech
Integrated Biosystems, Inc. (IBI) Aubagne, France - the world's leading supplier of controlled freeze-thaw technology to the biopharmaceutical industry, and STEDIM, the world's leading designer and manufacturer of single-use, sterile plastic bag systems today announced that two new patents have been issued relating to the new Celsius product line. Celsius, which is currently being launched in the US and Europe, (by IBI) offers IBI's proprietary controlled freeze-thaw technology in disposable containers. SMP Tech, Inc. designed and built the production version of the Celsius S3 Freeze-Thaw System. The Celsius S3 Freeze-Thaw System provides the capability to model the IBI 100 liter system with as little as 15 ml of product. The Celsius S3 is used for simulation in Scale Up, Scale Down and Stability studies. Sartorius Stedim North America, Inc. purchased IBI and the products are sold under the Sartorius Stedim North America, Inc. name.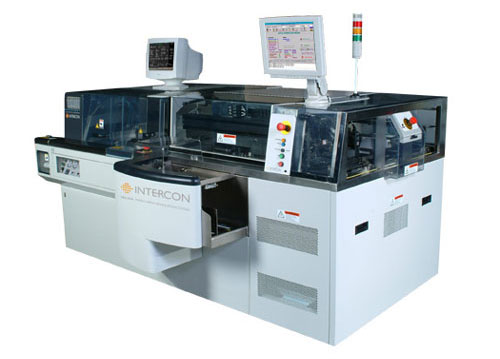 TOWA America Corporation
. Though their name has changed, the Towa-Intercon vision and direction as a corporation remains the same. See the SBS 8000 Series Matrix Array Sigulation System that SMP helped develop on the TOWA website. The merger will allow Towa-Intercon to combine resources and deliver a broader range of products and services from one company. They now offer world-leading solutions in the areas of molding and die bonding to the North American and European markets in addition to continuing to deliver a best in-class solution for singulation throughout the world.