SMP SaniAssist™ Hands-Free Door Pull Adapter
SaniAssist™ Benefits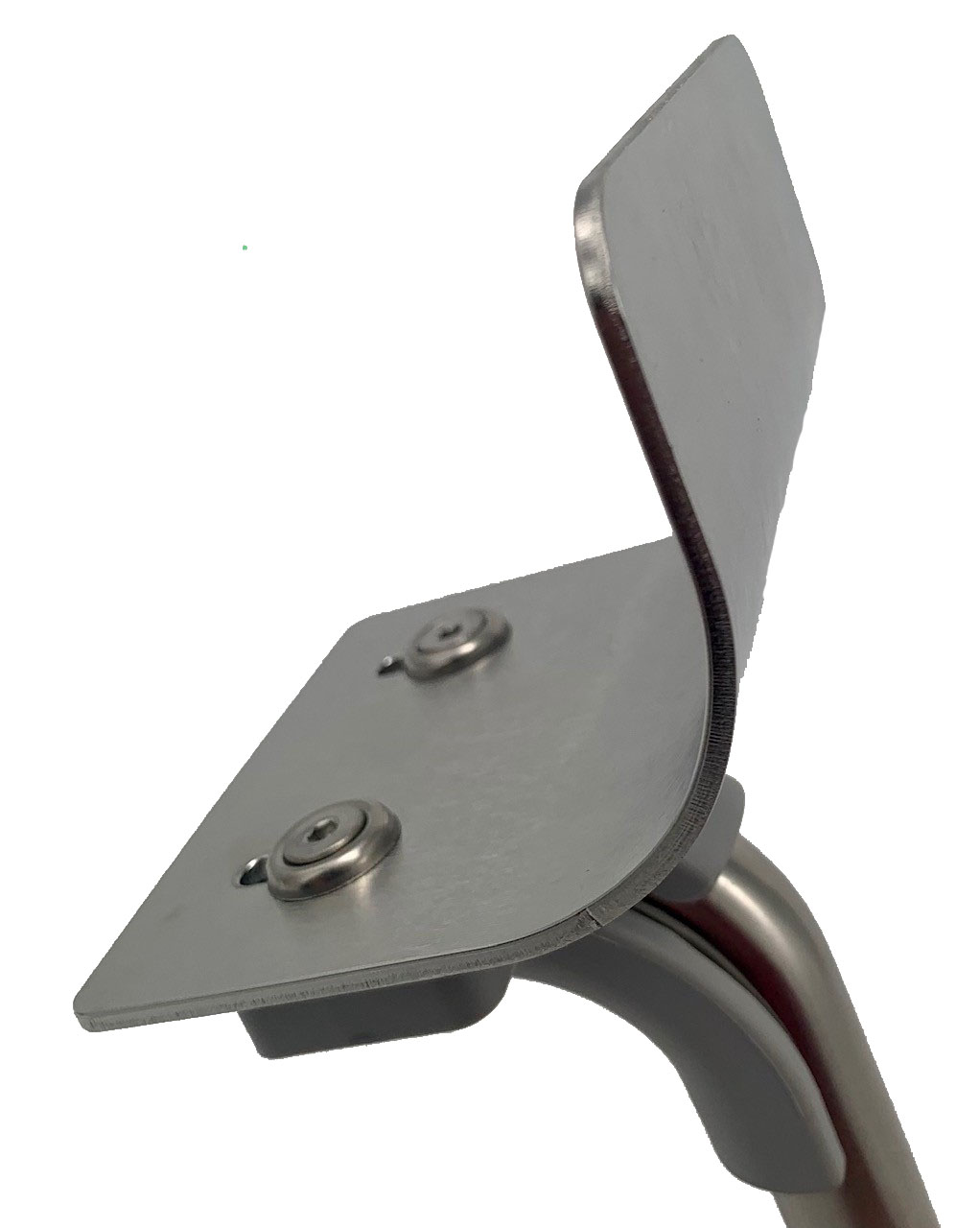 Avoiding the spread of viruses and bacteria through touching and cross contamination caused touching a door handle has always been serious safety health issue.
Doctors, scientists, and the CDC all say that the best way to prevent contamination, is careful washing of hands. But what happens afterward? You need to leave the bathroom, but how do you exit without re-contaminating your hands? That's where "no-touch" door hardware comes in.
The SMP SaniAssist™ Hands-Free Cuff is designed to slip your wrist into it and pull so you don't touch the door handle with your hands.
The SaniAssist™ is the only hands-free door pull that does not permanently deface door because it simply clamps into the existing door handle.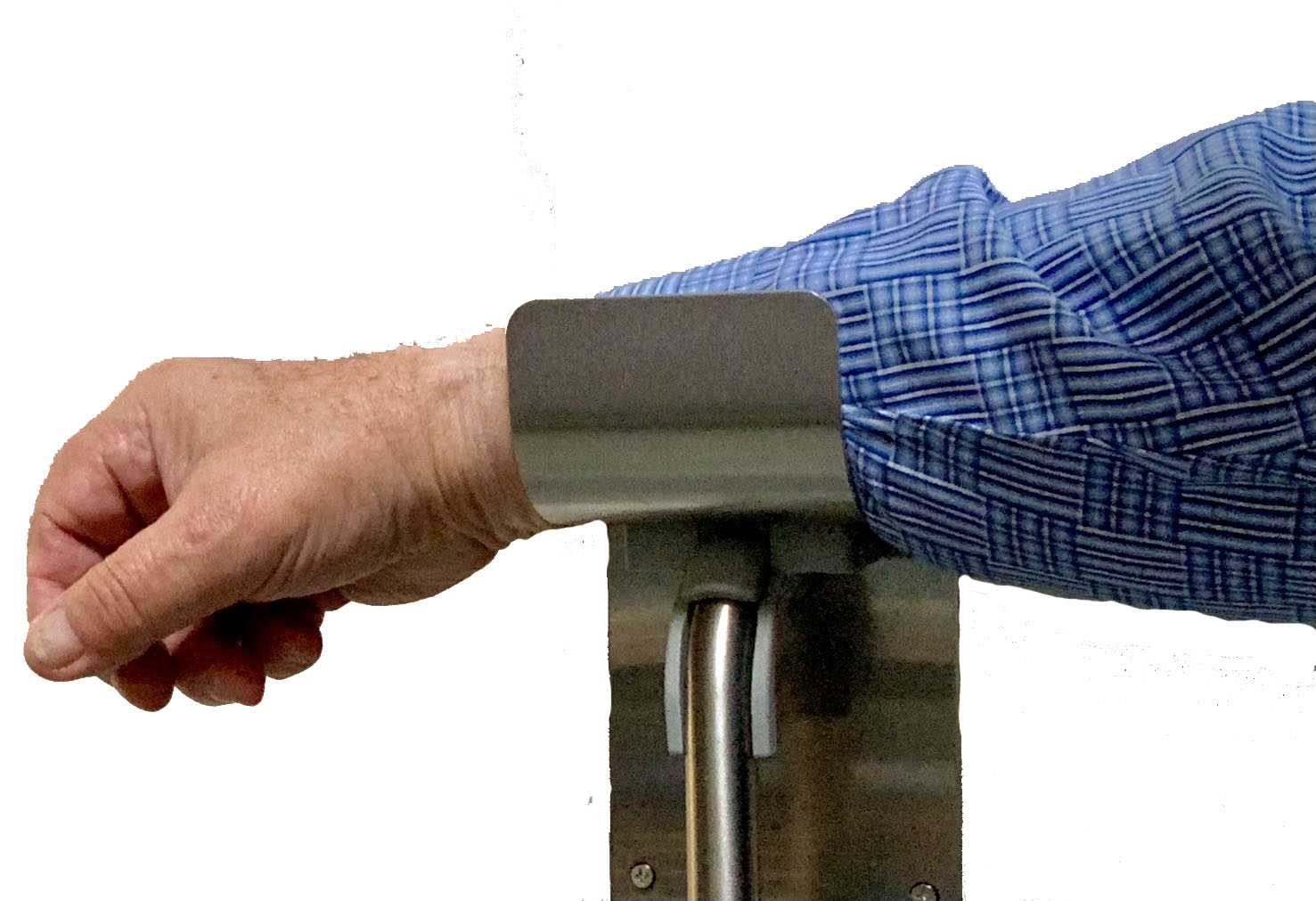 Click here to Order SaniAssist™ Door Pull Adapter