Reduced Time to Market:
Advances your equipment introduction date to acquire a greater market share for higher profitability.
Low Cost:
Include more product features at a lower cost without extending your target introduction date.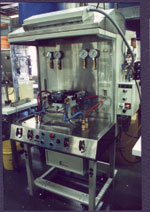 See All of Your Costs:
Full disclosure with no hidden costs.
Low Risk:
Our efficiency and expertise will drastically cut your financial risks.
No New Facilities:
There is no need to invest in underutilized facilities.
Years of Experience:
You get the added experience of a development team that brings more new products to market each year than most design teams do in a decade.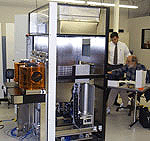 No Wheel Spinning:
We provide a team that is assembled for your specific task and the usual "bottlenecks" and "wheel spinning" are minimized.



For Additional Information Contact SMP Tech, Inc. at:
ARoberts@smptech.com

Phone: 408.776.7776 www.smptech.com